- Advertisement -
Letitia Wright, the breakout star of Marvel's 'Black Panther' movie, talks openly about her Christian faith and dependency on God during a TV interview on 'This Morning'.
Black Panther has been the most hyped, highly anticipated movie of the year, and it certainly hasn't disappointed since it's UK release this week. Fans worldwide have been gassed about the movie and fully enjoying the Marvel mania.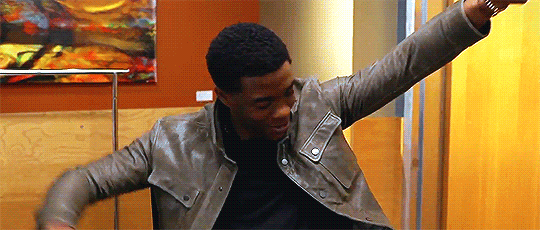 Everything about the movie is great, we highly recommend you go see it, but one of our highlights comes from the movie's breakout star, Letitia Wright. Hailing from Wolverhampton, by way of London, actress Letitia who plays 'Shuri' the Black Panther's younger sister has been described as the "love and light" of the movie.
During a recent interview on 'This Morning' Letitia revealed to presenters Eamon Holmes and Ruth Langsford just what the source of that "love and light" is.
I went on a journey to discover God and my relationship with God and I became a Christian. It really just gave me so much love and light within myself.
Said Letitia. In the interview she talks about almost giving up acting because it had become an idol but as a result of her journey she has now discovered her happiness comes from dependency on God rather than validation from landing acting roles.
— James Gardin ??? (@JamesGardin) February 15, 2018
Yaass hunny, testify!
Over to you
What was your favourite Shuri moment in the Black Panther movie? Tell us in the comments below.
Have you got an event coming up? Submit the details today to Vinejuice for a free event listing Submit an Event